Introduction to NimbleBit:
Having been on the market for over 10 years, NimbleBit is one of the pioneers of the F2P model in mobile games. The company has developed successful games with tens of millions of players and works with leading global brands such as LEGO. As well as developing original games, NimbleBit also publishes and grows third-party games meaning they are well regarded as one of the most established companies in the gaming industry.
Objective: Increase iOS daily active users (DAU) on Tiny Tower through profitable scaling in the post-IDFA era.
How industry-leading post-IDFA user acquisition (UA) strategies increased Tiny Tower's daily revenue by 59%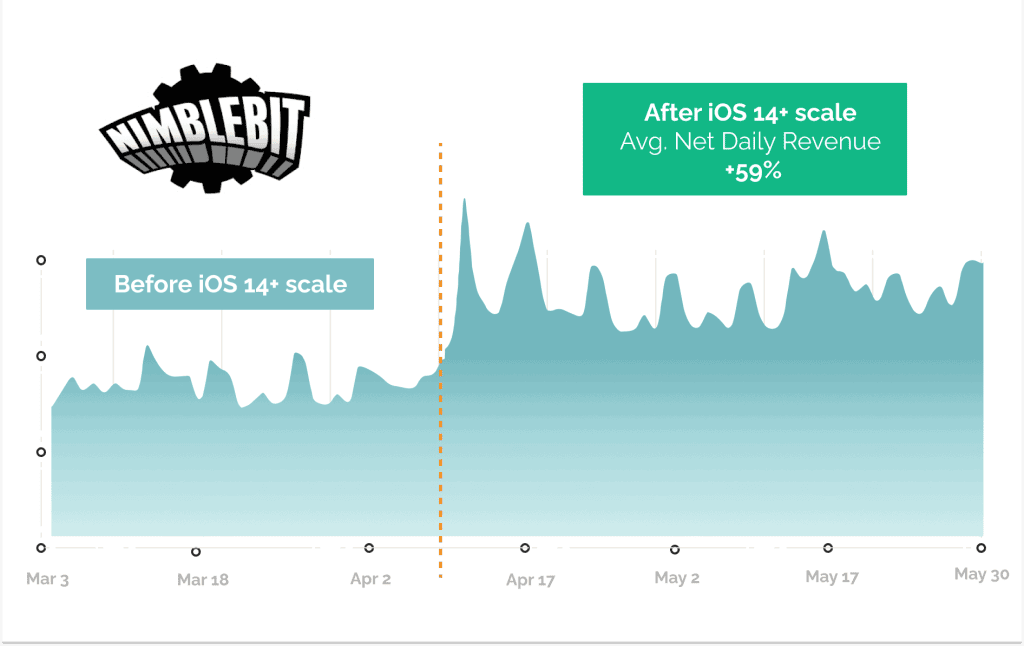 Before iOS scaling, SuperScale teams worked together on:
Correct SKAN implementation
Data health confirmation
Preparation of methods for valid evaluation of iOS UA performance
Creation of optimal profitable UA channel mix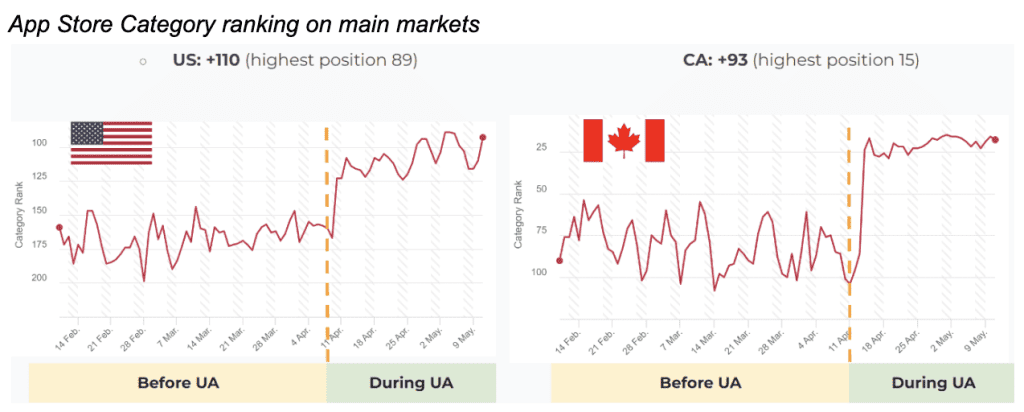 After all of the above-mentioned were prepared and implemented, the goal was to begin scaling in tier 1 countries.
Nimblebit's results after SuperScale's successful UA strategy implementation
After successful SKAN implementation, SuperScale's Growth Marketing team profitably scaled Tiny Tower on the iOS platform through multiple UA channels.
+32% DAU
+59% Daily revenue
D90 100% ROAS
+100 Positions jump in App Store category rankings