Find out more about our free, tailored insights and 30-day dashboard trial.
Over the summer we launched our Personalized UA Playbook, a free resource that can help you tap into new levels of success when growing your mobile game's playerbase. The best part? We tailor it to your game, so you're getting targeted guidance, not just generic advice. 
The Playbook is free and comes with a 30-day trial (also free) of our SuperInsights analytics engine and dashboards – so you can optimize your campaigns based on your new insights. We can set it up fast – within a week or two in most cases, and our support includes a data health report, and consultation with one of our specialists, to cover all your questions.
It's a great way to rev up game growth if you're stuck, need to boost results without raising spend, or just want to see if there's something you're missing. 
Our Personalized UA Playbook works best for:
Soft-launch games preparing for global launch
If you want to set KPIs and targets for global launch, the Playbook can help you find the areas with the most potential. It's also perfect if you're currently testing different tactics, because the enhanced analytics and personalized insights will help you leap forward in terms of honing your strategy. If you've run campaigns in the last 3 months, you'll usually have enough data to create useful predictions – although current UA data tends to work best.
Active games that need their UA to work harder
If your current UA approach isn't translating into the revenue you expected, or you just want to find new ways of growing your game's earning power with UA, the playbook can help.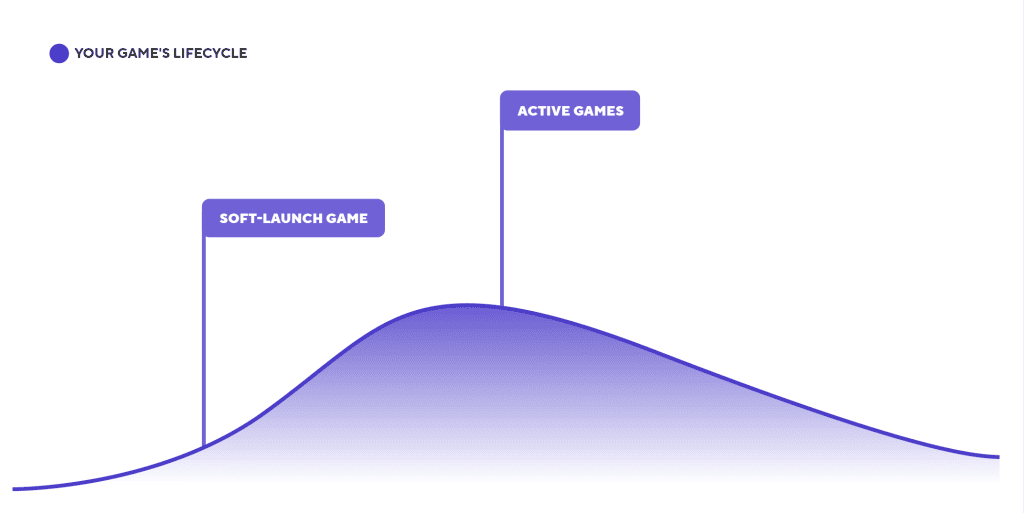 Is there anyone our Playbook isn't for? 
If you're not doing much UA right now, our playbook might not be for you.
Our playbook needs some data to start with, so if you have an older game that's not running paid ads, or a new title where you haven't really started UA, the Playbook might not be for you. Instead, explore our self-publishing or game management services. Whether you need a campaign team, creatives, analytics or a full publishing partnership where we drive success for you, we'd love to chat. 
What issues can the Playbook help with? 
Sure, there are lots of options and tactics to try when it comes to UA. What our Playbook and 30-day dashboard trial does is give you powerful, accurate predictions, helping to cut out the guesswork. So you can move forward fast, instead of wondering what's likely to work.
Questions the Playbook can help answer:
When will my game break even in top-performing markets?
Which of my current channels is the most profitable?
What ROAS can I expect in my top performing markets?
What KPIs and targets should I set for global launch?
Which of my current UA channels will be the most profitable?
How should I optimize reengagement campaigns?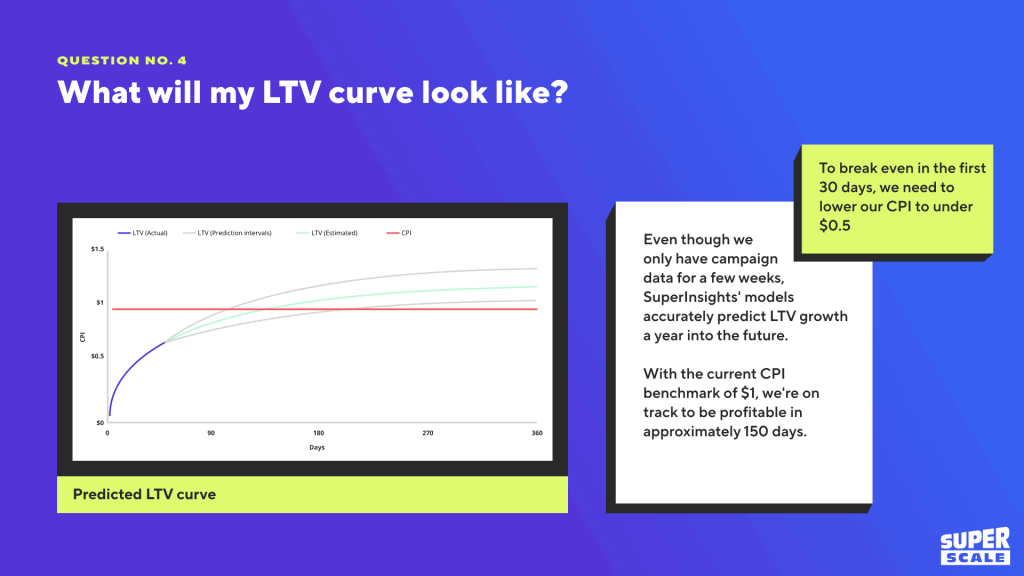 What about the data side of things? Why not just use an MMP?
UA success and analytics go together, which is why our Playbook comes with a free 30-day trial of our SuperInsights analytics engine and dashboards. SuperInsights is more powerful than MMPs and in fact cross-references metrics across app stores, MMPs and other channels to dig much deeper into what will work for our game. Our advanced SKAN model also gives you LTV and ROAS predictions on iOS. So you can make sure your spend goes where the revenue is.
Data is at the heart of our business, and we follow the highest levels of security, processing our integrated data within the cloud. 
We give you all the support you need for the data side of the process, so it won't take time away from your business. You and your team can focus on fast-tracking your UA strategy, with accurate data and insights that unlock more value from your campaigns, and your game.
Want to find out more about our Personalized UA Playbook? Sign up today.