Author: Tomas Laincz, Growth Marketing Manager
Why do concept testing?
If you're thinking about developing a game, you already know if you're doing it as a business venture, or more of a hobby.
The great thing about building games as a hobby is you get to do what you want. Just follow your heart and have fun! On the other hand, if you want to build a profitable, scalable game, you need to follow the data. Ideas that seem great to you might not fly out there in the real world – or at least might need some fine-tuning.
This is where concept testing comes in. If you want your game to succeed – success meaning revenue – you can't afford to skip it.
At SuperScale, we divide concept testing into 5 steps
Define the audience: decide on the likely target audience for your game. This helps you work out what games they like, what features they expect and how to get their attention.
Assess the competition: identify your competitors and analyze their games, marketing, and user feedback. This helps you find what works, and any opportunities to be different. Being too different can backfire, familiarity with a twist is usually a good approach.
Conduct surveys and focus groups: get in-person and online feedback from your target audience on game concepts, features and pricing. This will help you understand their preferences and make strategic data-driven decisions.
Use analytics tools: analytics tools will give you data on user behavior and preferences, like the number of downloads, user reviews and ratings. This helps identify trends and improve your game.
Keep up with trends: stay up to date with industry trends, news and developments so you can anticipate changes in the market.
Follow these steps, and your game has a much better chance of success – because you're responding to players' needs using real-world data. As a data company, we can't stress the importance of this enough.
Where to start?
Tools like data.ai or sensortower.com can show you the best-performing games in every genre, including installs, revenue and a host of other metrics. Click on any app in their list, and you'll see something like this: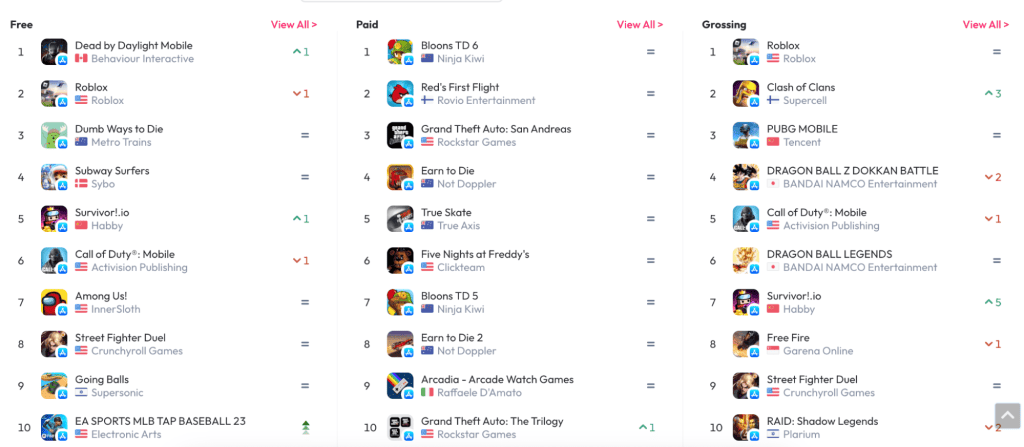 Top action games according to data.ai

data.ai performance summary
You'll also find reviews here – essential for understanding what players like or dislike. Most comments tend to be about gameplay or graphics.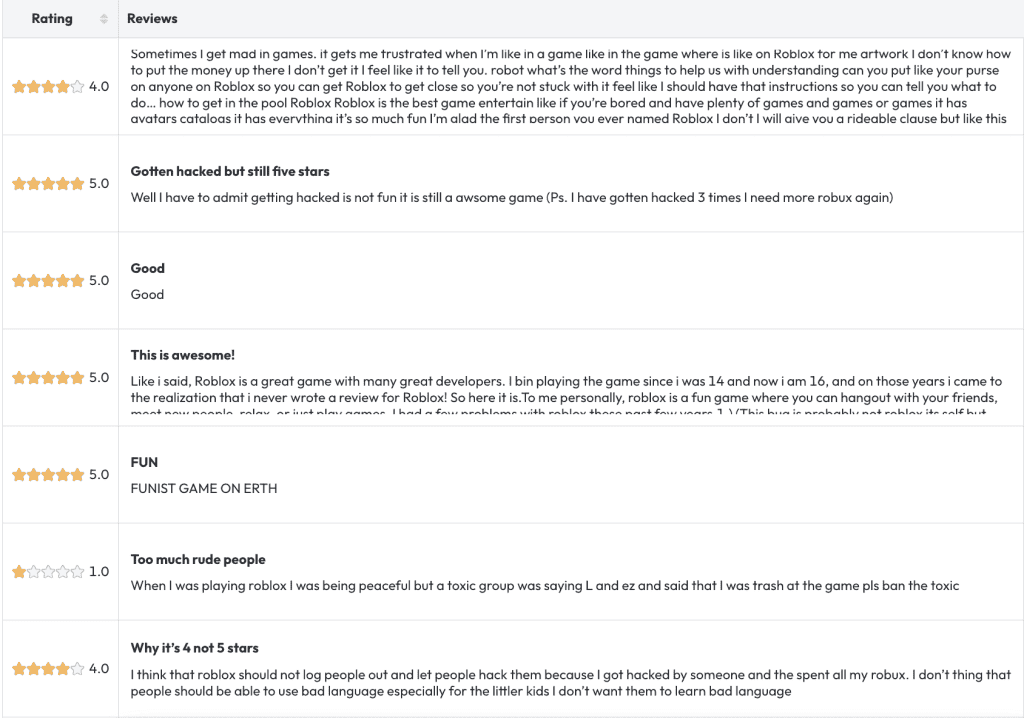 As we mentioned, trying to come up with something completely new is a high-risk, high reward strategy.
A different approach is to see what works and create something similar. It's not every publisher's dream, but if you want to focus on revenue, you might decide it's the way to go.
Is it marketable? Testing the overall concept and art style
Once you know the type of game you want to develop, it's time to look at marketability and find a killer art style.
For this, you'll need a few things:
Creatives
If you have well-defined concepts or hypotheses for game ideas, it should be easy to create gameplay mockups that show what your game will look like.
You want to consider game type, style, theme, tone, characters and colors. The top gaming publishers use a typical formula of a gameplay background, standout characters and a gameplay action or feature, which you can see in their screenshots.
One piece of advice – don't be tempted to put gameplay elements in your mockups that won't be a part of the actual game, as this can give you misleading results. The goal is to help your audience evaluate your game concept and give you a real idea of whether they would play it, so you want your mock app store page and META ad campaigns to reflect the real thing.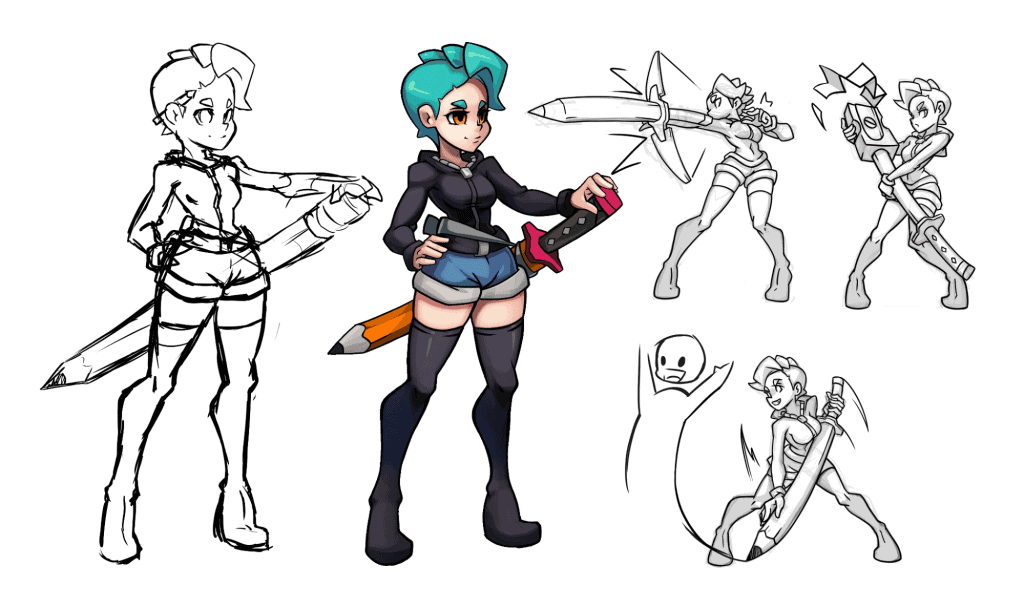 Designing a creative mockup
Creating your mockup app store page
You can create mockup app store pages on both Android and iOS platforms. You can build your page from scratch, or you use tools like Geeklab to avoid the coding part. Either way, you'll end up with a mockup app store page that's identical to the real thing. The purpose here is to test which creatives have the best impact on game installs, so we recommend keeping all the game information the same and only changing creatives.
Key things to focus on when creating your mockup app store pages are:
Icon
Title
Gameplay screenshots
Game description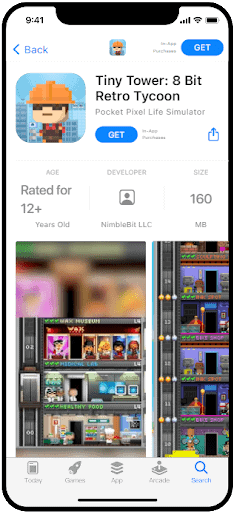 Using surveys
Surveys are a great way to find out more about your target audience. You can ask about demographic info, the reason why they clicked on the ad, what they like about the game, what makes them want to play the game and so on. Just remember to keep it simple as the completion rate drops with each additional question. The best place to host these surveys are on your mockup app store page.
Example survey questions
How do you rate the game concept? (1 – Boring, 100 – Awesome)
What's your age?
What's your gender?
What made you click on the GET button? (multiple choices)
What do you like about mobile games? (multiple choices)
Are you willing to pay in mobile games?
Are you fine with seeing ads in the game?
What features do you like in mobile games? (multiple choices)
How much time do you spend playing per week?
Get the most value from your tests
Generally, we recommend testing 3-5 different game concepts or themes. META campaigns will help you assess interest in ad creative, and data from Geeklab will give you the conversion-to-install ratio and estimated CPIs.

Meta campaign data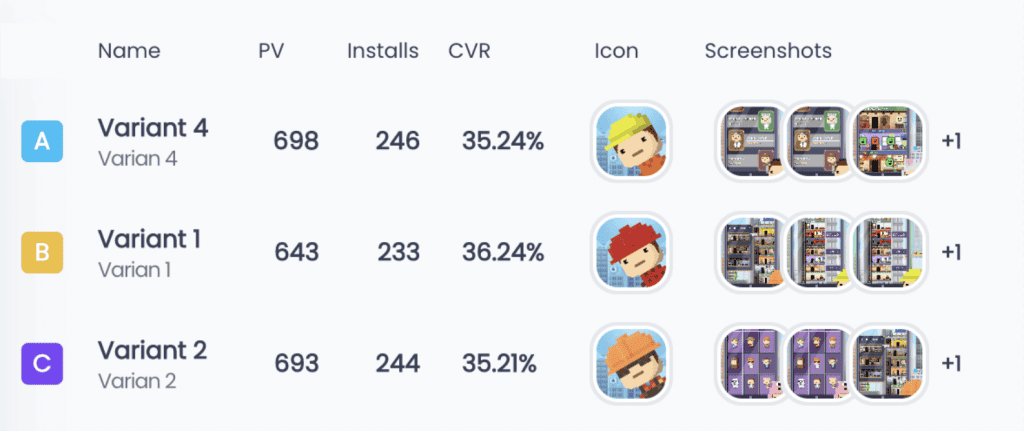 Geeklab store results
Keep in mind your game doesn't exist yet, so you won't be able to run install or app event-optimized campaigns. This means all your test KPIs are an estimate, but this shouldn't stop you from testing.
It depends on the genre, but for example, if you get an estimated CPI of $10 for a hyper-casual game, you know the audience isn't resonating with your concept the way you had intended. At SuperScale, we've helped hundreds of mobile games scale and can give you the support you need interpreting and optimizing your game test results.
Besides estimating KPIs and finding the best-performing art style or theme, we find surveys usually bring our clients the most value. It not only helps them understand their target audience better but, most importantly, tells them what users like about the game and what they expect from it.
If you'd like to know more about concept testing or need support running your tests, feel free to reach out and book a 15 minute call. We'd love to hear about new games you have in development and find out what we can do to help.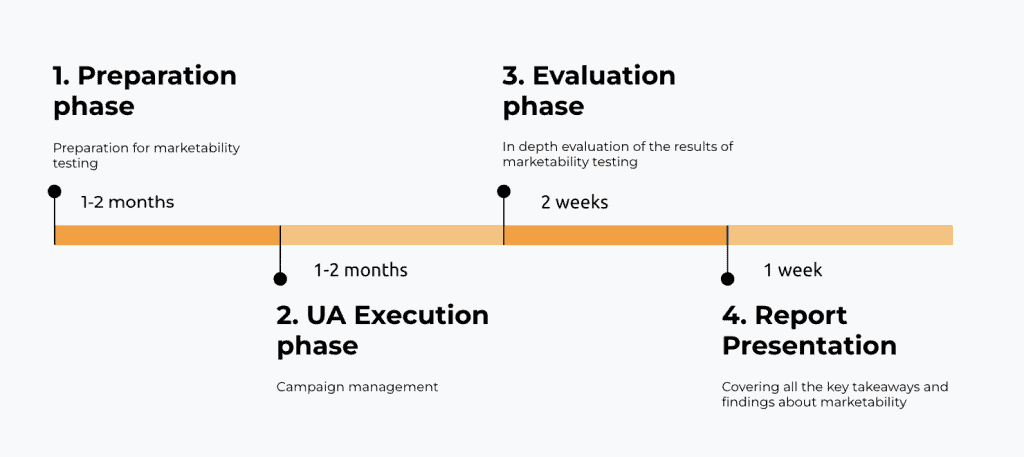 Concept test process